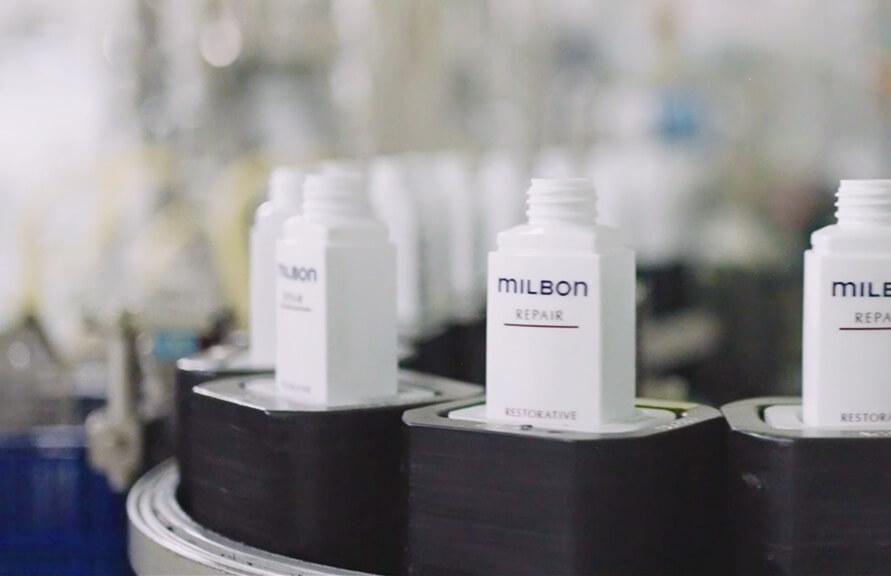 By ensuring stability in production and supply, we steadily deliver products with superior quality.
Strengths of the Milbon Group Production System
In order to achieve quality that is a cut above, we conduct quality checks at every stage of the manufacturing process, beginning with acceptance procedures for raw materials.
Our factory has Factory Assessment Rooms reproducing the functions of a salon. Here, specialist evaluators trained in beauty techniques inspect the unquantifiable sensory aspects of our products.
We implement flexible, high-mix production in accordance with the demand forecasting.
Production Center