S

h

a

r

e

h

o

l

d

e

r

R

e

t

u

r

n

s

(

D

i

v

i

d

e

n

d

s

)
Distributing earnings to shareholders is one of the highest priorities of Milbon. The basic policy is to distribute profits based on results of operations while strengthening our operations by retaining earnings for future growth. We have raised the dividend steadily since our over-the-counter market listing . We have executed stock splits from time to time. After adjusting for these stock splits, the annual dividend per share is as follows.
Trend of Dividend per share (Retroactively adjusted)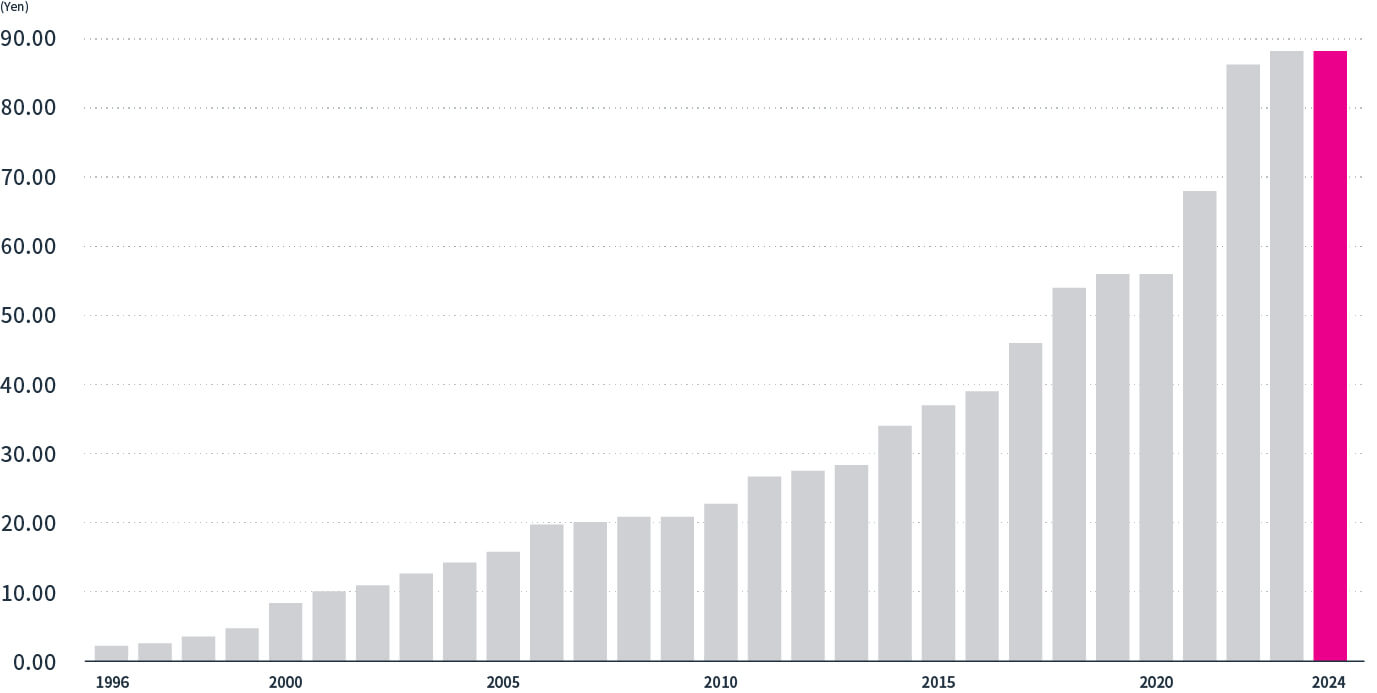 Please download the Excel document and check the "Dividend per share", "Stock split", and "Dividend per share after retroactive adjustment".