U

s

e

o

f

R

S

P

O

-

C

e

r

t

i

f

i

e

d

P

a

l

m

O

i

l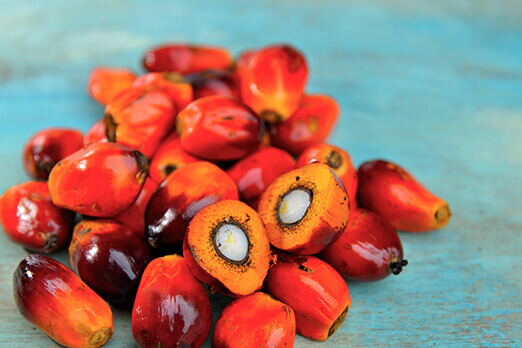 Milbon is committed to the sustainable procurement of palm oil, one of the main raw materials for our products.
In 2019, we joined the RSPO*1to ensure sustainable use of palm oil, a key raw material for Milbon products, that is also in high demand worldwide. We are currently working to switch some of our raw materials to certified palm oil. By 2030, we will have all palm oil, used as a core raw material for Milbon products, certified by RSPO under either MB (Mass Balance) or BC (Book & Claim)*2
RSPO-Certified Palm Oil Targets
| | 2020 | 2021 | 2026 | 2030 |
| --- | --- | --- | --- | --- |
| Total Palm Oil Usage (t) | 572t | 712t | ― | ― |
| Share of Certified vs. Total Palm Oil Materials | 0.8% | 3.2% | 50% | 100% |
| MB:BC | 0:100 | 0:100 | | |
The Roundtable on Sustainable Palm Oil, an international certification body for the production and use of sustainable palm oil
MB Certification/BC Certification: Refers to each RSPO-certified standard MB (Mass Balance) is a certification model in which certified oil from certified farms is mixed with other non-certified oils in the distribution process. Although the physical product includes non-certified oil, the certified farms and their quantities from the purchase are under the organization's guarantee. In BC (Book & Claim), certification credits are issued for certified oil from producers certified by RSPO. This system supports producers of certified palm oil via purchase of their certification credits.